Ball Crew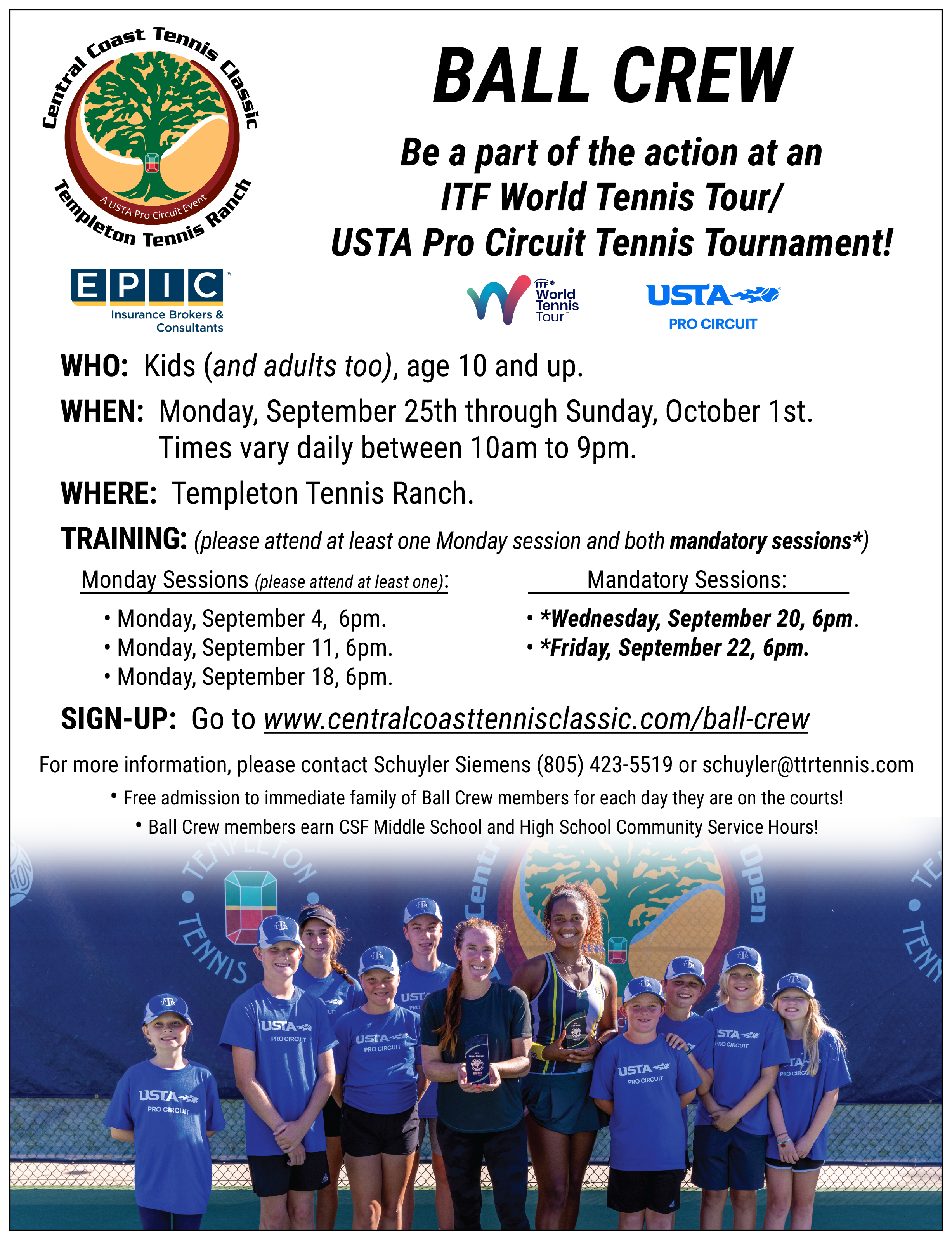 Would you like to be on the court with tennis superstars like Coco Vandeweghe, Shelby Rogers, Eugenie Bouchard, Sofia Kennin, and more? As part of the CCTC Ball Crew, YOU will be part of the amazing on-court action at the Central Coast Tennis Classic!
The Ball Crew is an essential part of the tournament. The players and officials rely on them to keep the flow of the match going.
Ball Crew applicants will be provided with an online Ball Crew Manual which explains in detail everything that is expected of you on and off court. In addition, you will be provided with training videos that demonstrate our procedures. We encourage you to take advantage of these resources prior to attending our in-person Ball Crew training sessions. We encourage Ball Crew members to attend as many training sessions as possible, in addition to the two mandatory sessons during the week prior to the tournament.
During the week of the tournament, members of the Ball Crew will receive a credential for entry to the tournament plus complimentary admission for immediate family, as well as Ball Crew uniform (shirt and hat or visor). In addition, you will receive a meal allowance for each shift you take. Middle School and High School students may apply Ball Crew volunteer time towards CSF community service hours!
See Ball Crew participation requirements, below.
To be a member of this year's CCTC Ball Crew please complete the online Ball Crew Application.
The Volunteer Coordinator will confirm receipt of your application now, and reach out to soon with training information and scheduling.
Thank you for your help!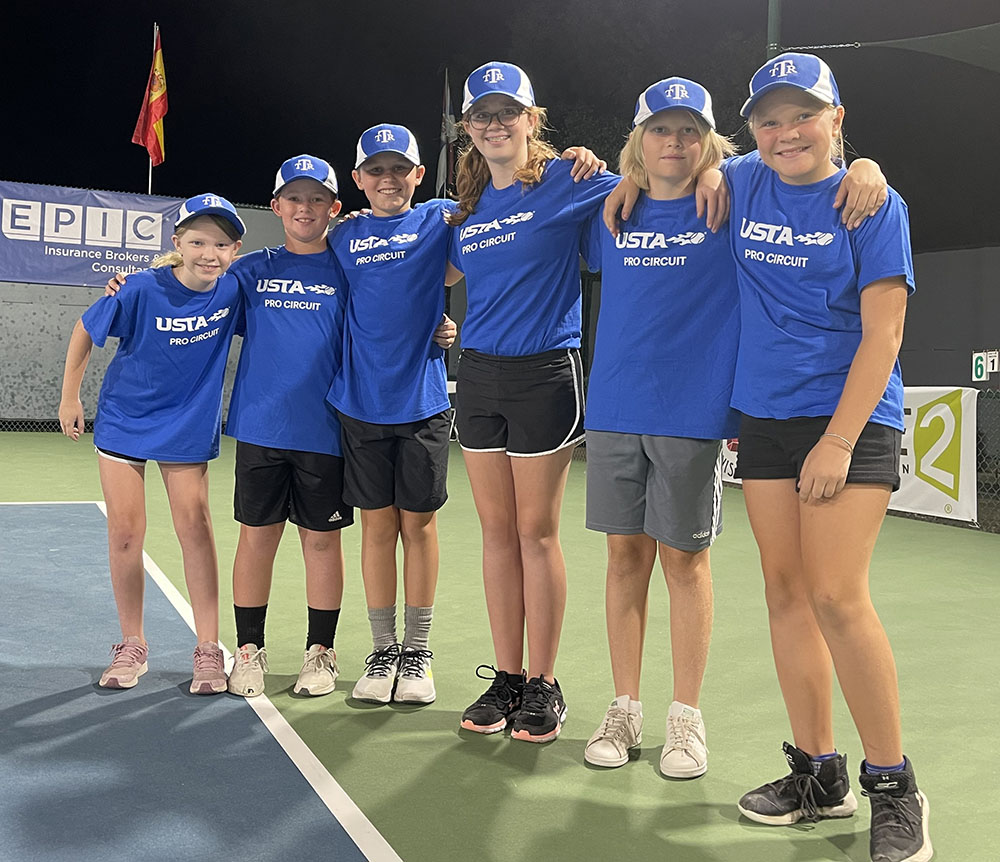 Ball Crew Requirements
Age Requirements:
Ball Crew members must be age 10 or older.
Physical Requirements:
Applicants must be physically capable of performing up to a two-hour continuous session on court. Some night matches could continue as late as 10pm. These would be extreme situations. In most cases, with sufficient Ball Crew staffing, crew members can be rotated in and out of the match during stoppages.
Training Requirements:
- Read the Ball Crew Manual and pass the Ball Crew Quiz (open-book).
- Watch the training videos that demonstrate our on-court procedures.
- Attend as many in-person training sessions as possible, as wells as the two mandatory sessions.
- Be signed-off as "court ready" by the Ball Crew team coordinator.