Volunteers/Ball Persons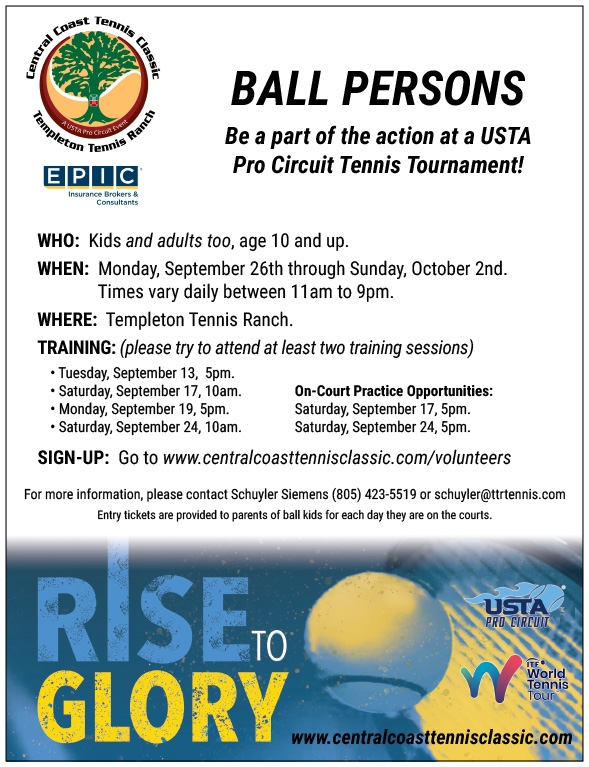 The Tournament relies heavily on volunteers for general support of the day-to-day operations of the event and in a number of key positions. Individuals wishing to volunteer and/or be a ball person during the Tournament must complete the online Volunteer/Ball Person Application.
The Volunteer Coordinator will confirm receipt of the application now, and reach out to you closer to the event date with more information and scheduling assignments.
Thank you for your help!